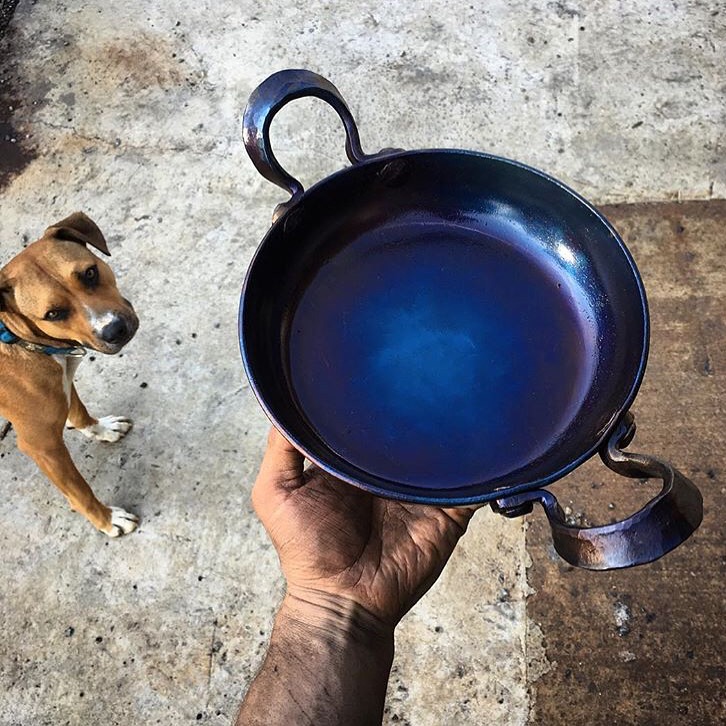 No. 8 Baker
Bakers allow an even distribution of heat when cooking for longer periods of time. These have greater wall heights which increases the volume compared to the skillets. perfectly suited corn bread, skillet lasagna, and many other one pan dishes! This baker will easily fit into the oven and grill to enhance your culinary experience. Also great for stovetop when a longer skillet handle would crowd the area.
Carbon steel baker made in 8 inches. These are faster to season than cast iron and a pleasure to use. Carbon steel is conductive, allowing great temperature control during cooking.
Bakers may also be personalized to make the perfect gift.