About Heart & Spade Forge
Heart and Spade Forge, LLC is a fine artisan blacksmith shop located in Roanoke, VA at the heart of the Blue Ridge Mountains. Our purpose is to create exceptional carbon steel cookware and promote the craft of forge work through the hearts and stomachs of our clients.
Everything we produce is hand forged and crafted entirely from scratch. All our steel is made in mills either in Roanoke, VA or South Carolina. We take the raw material and use age old techniques to forge new life into the work. This personal approach creates a final piece that cannot be rivaled in quality or resilience. Our bespoke cookware is made to stand the test of time and become cherished heirlooms for generations to come. Did we mention we can personalize your skillet with a family name or special date?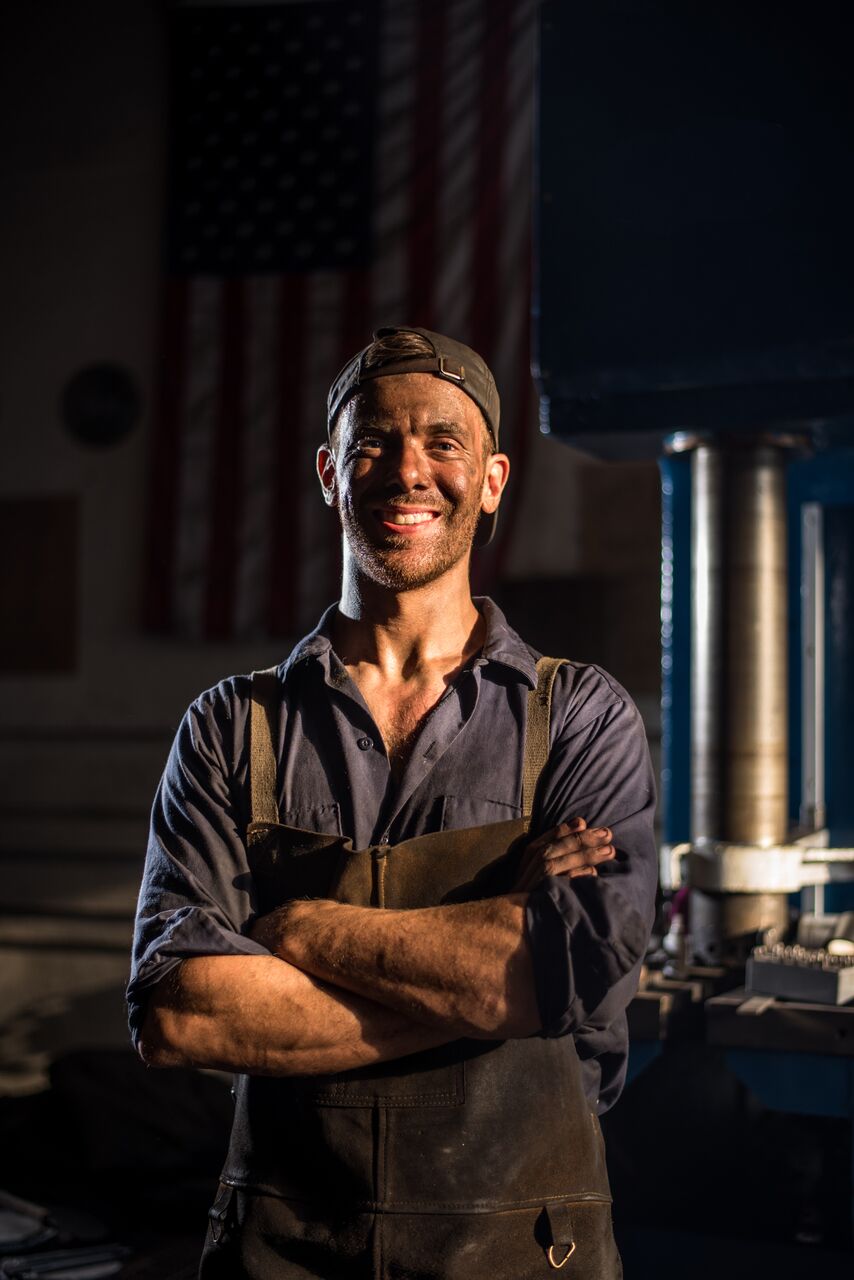 Founder & Blacksmith , Heart & Spade Forge
Jed discovered blacksmithing during a first grade field trip to a living history museum, The Frontier Culture Museum of Staunton, VA. Five months later, he had his first blacksmith anvil. By the time he was 15, he constructed his smithy and began creating his designs. Self-taught, Jed continued to experiment with the craft while in college, and founded Heart and Spade in 2012.
Since the start of Heart and Spade, Jed's work has been featured in art shows and design stores and prominent homes from New York to Virginia and west to California.
In 2013, Jed graduated from Roanoke College with a Bachelor of Science in Chemistry and returned to the craft. When he is not in the shop, he can be found hiking the Appalachian Trail or spending an afternoon in the Virginia Museum of Transportation.